Date/Time
Date(s) - 12/08/2020
7:00 pm - 8:00 pm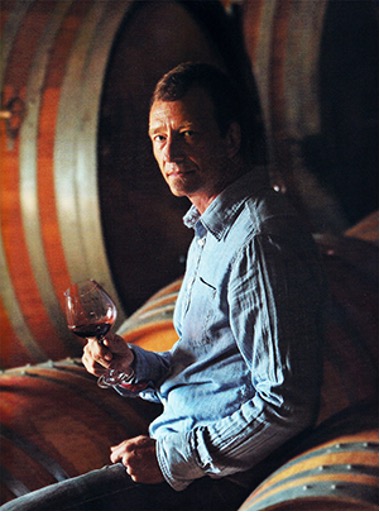 Details: Davis Family Virtual Wine Tasting… This Time you get to choose… or just do both!
$40 for one bottle of 2018 Davis Family Campbell Ranch Pinot Noir and/or $25 for one bottle of 2019 Davis Family Cuvee Luke (white blend). If you order both for $65 it will include a meat and cheese pairing.
Details:
Corked Wine Bar is hosting our 7th virtual wine tasting! Sign up for this great event and have Corked deliver a bottle of 2018 Campbell Ranch Pinot Noir or a bottle of 2019 Cuvee Luke (or both). Not only will you get wine, but if you order both bottles, Corked will be sending  a gourmet cheese and a meat to pair with this great wine.  On December 8th at 7pm, join us via Zoom. We will walk through this tasting with the Corked Owners (WSET Certified) and Wine Maker/Owner Guy Davis. Guy Davis is one of the true renaissance wine makers, falling in love with wine at a young age while drinking and being schooled late at night by a local Parisian restaurant owner and chef. The rest is history!  In over two decades of learning about, enjoying, and making wine, Guy believes that, "the winemakers craft is no different than any other art form. It's a work of patience, of passion, and a piece of your self for others to enjoy.". Not only is Guy a man filled with passion and incredible stories we also are privileged to call him a great friend. Please click on the link below and don't miss being included in this special and fun event!
About the Wines:  2018 Campbell Ranch, Pinot Noir &/Or 2019 Cuvee Luke (Rhone Style White Blend)
Campbell Ranch Pinot Noir: Located high north non the California coastline it represents the longest and coolest growing season of any of the David Family Pinots. The length and temp means depth and darkness in the fruit complexity that brings vibrant acidity with characters of black tea, light spice and darker fruit profile.
Cuvee Luke White Blend: This blended white wine is an homage to the Rhone Valley and is a  combination of Marsanne, Roussanne and Viognier. All three grapes come from the esteemed  Saralee's Vineyard. The gravelly loam soil reflects and gives incredibly beautiful minerality to this wine  balanced with stone fruit and floral aromatics.
*Delivery must be within a 12-mile radius of Corked or you can pick up your bottle by appointment at the wine bar
Payment by Credit Card can be made via phone or at pick up
Credit Card (tax will be added), Cash or Check also Accepted
Remember must be 21 or older to participate
Bookings
Bookings are closed for this event.